2020 YZ65 RELEASED
Yamaha's YZ65 is the first step on the victorYZone journey that can take bLU cRU groms all the way to the top!
First released as an all-new model in 2018, the YZ65 quickly established itself as the must-have machine for groms wanting to break into the motocross racing scene. Technical details remain unchanged from the current model although some new features include Yamaha's latest performance technology designed to win races and put the rider on the top of the championship podium. Many of the YZ65 parts are interchangeable with the YZ85, making the victorYZone step up stress free for young riders and their sponsor – AKA dad.
All YZ65 owners are eligible to enter the hugely popular Yamaha bLU cRU YZ65 Cup series that runs as a support category to selected MX Nationals rounds!
Key YZ65 features
Designed for riders aged 7-12 years
64.8cc two-stroke engine with Yamaha's YPVS system
Mechanical Yamaha Power Valve System (YPVS) technology
14-inch front and 12-inch rear wheel
KYB USD front fork adjustable for rebound and compression
KYB rear shock absorber adjustable for rebound and compression
Six-speed transmission with optimised ratios
Super light clutch action
Steel semi double-cradle frame and removable aluminium subframe
Light but high rigidity aluminium swingarm
Flat seat and four-position adjustable aluminium tapered handlebar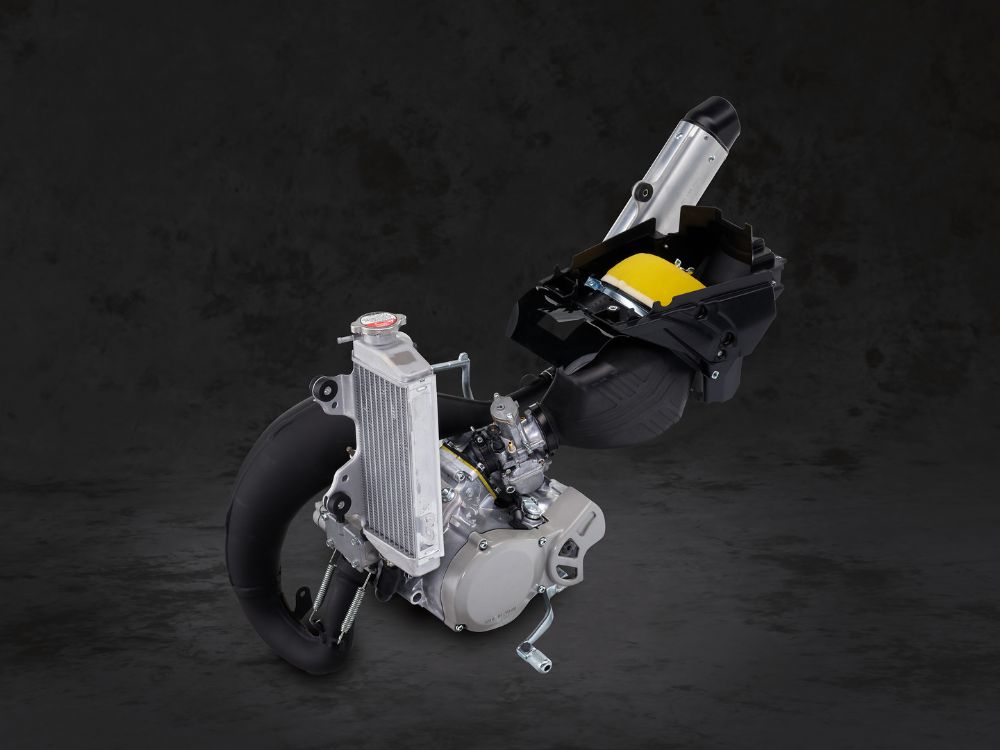 All-New 2-Stroke Engine
The 65cc two-stroke powerplant is all new for the YZ65, and features the same advanced technologies found in Yamaha's race-winning YZ125 and YZ250 motocrossers.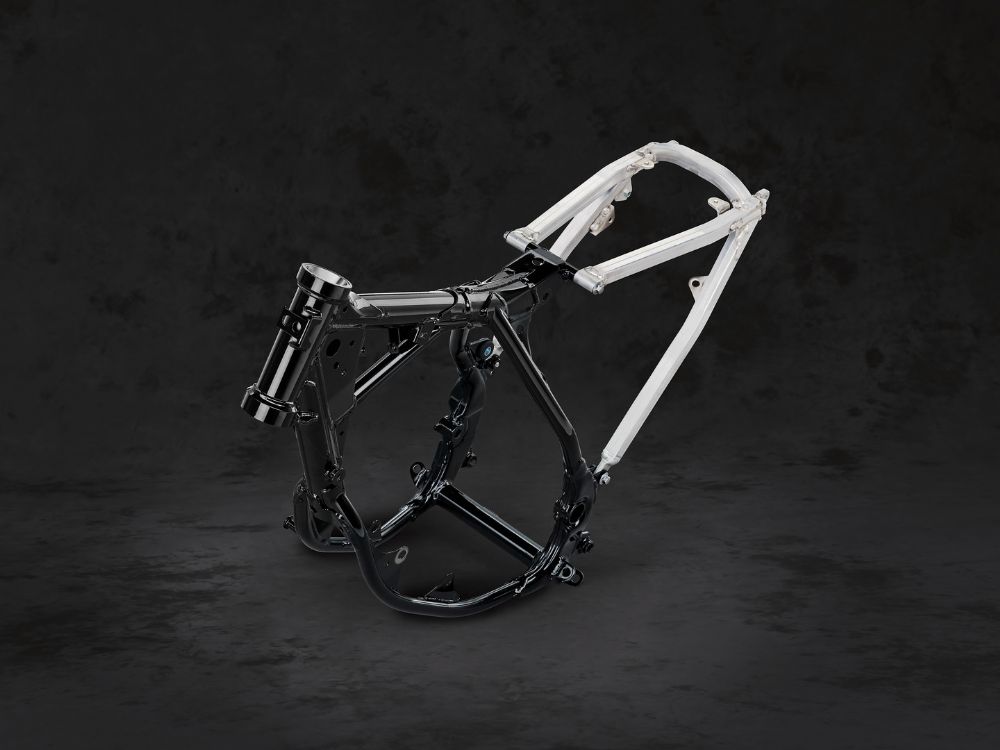 Compact Steel Frame
The YZ65 offers light, neutral handling built on an all-new steel cradle frame. Designed around the rigidity balance required for the 65cc class, this new frame delivers excellent grip feeling even across bumpy track surfaces, jump landings and whoop sections.
All-New Suspension
Up front, a 36mm KYB® fork offers unmatched compliance with settings based on Yamaha's extensive racing experience. Out back, a new link-less shock design is light and compact to suit the needs of 65cc-class riders, and acts through a new swingarm with YZ125-style chain adjusters. Both front and rear suspension systems are tunable for both rebound and compression damping.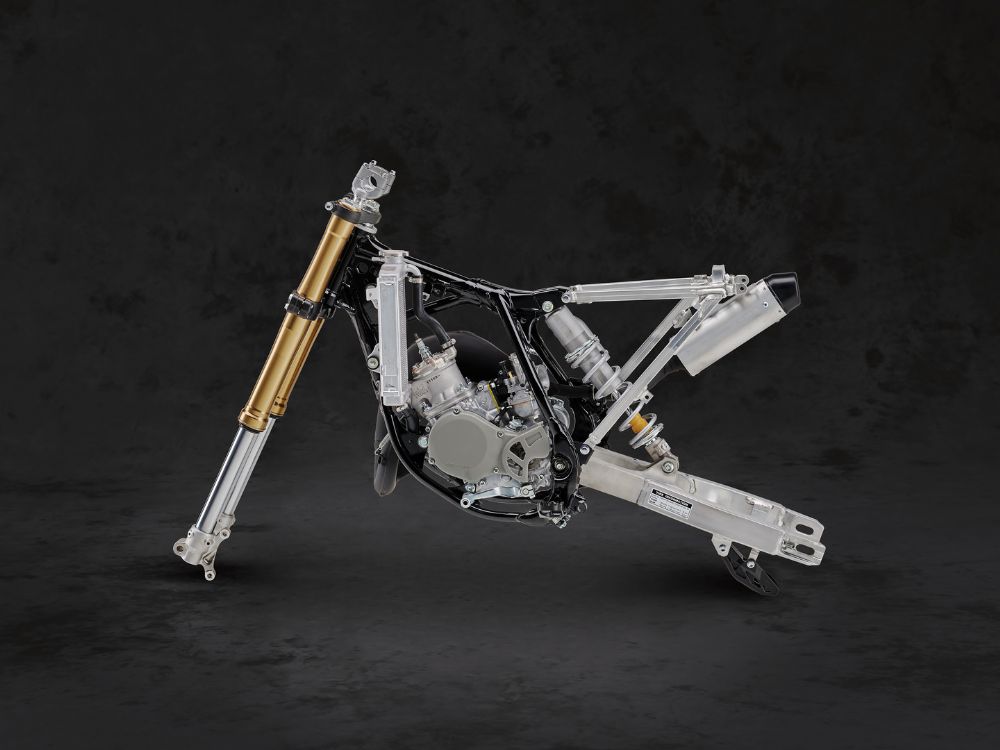 Adjustable Ergonomics
The YZ65 is highly tunable to fit riders of various sizes, with a 4-position adjustable aluminium taper handlebar clamp, adjustable position clutch and front brake levers, grippy foot pegs, and long seat design to help riders move across the bike.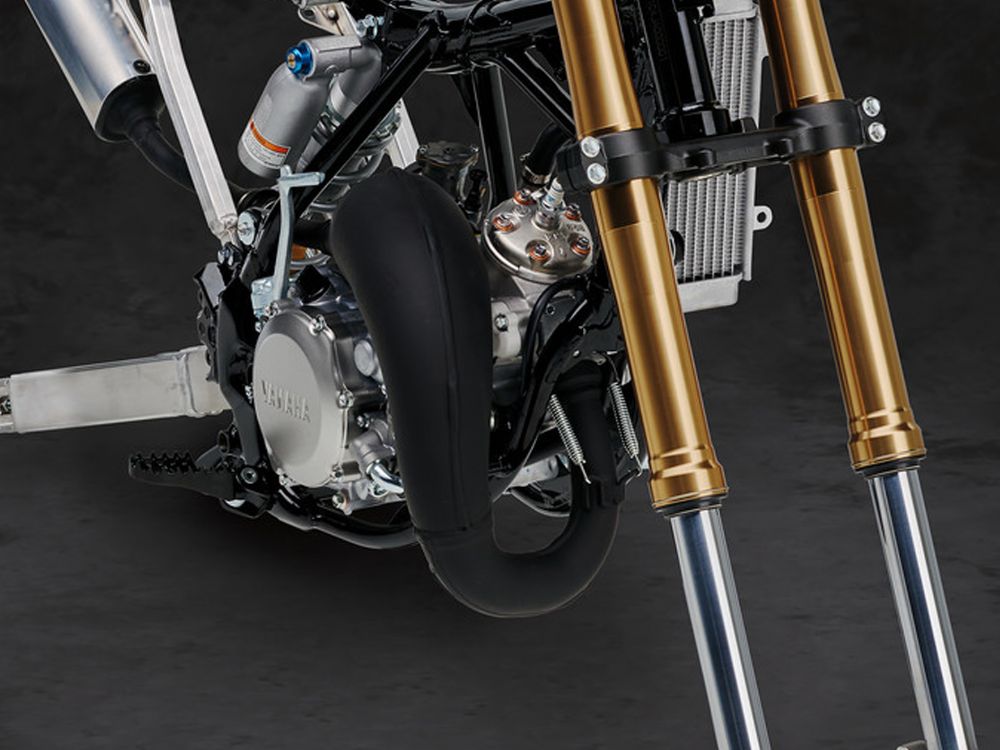 Yamaha Power Valve System
Patented YPVS™ combines crisp bottom-end torque with potent midrange and free-revving top-end, making the most of the compact engine and lightweight chassis.
Locate your nearest TeamMoto Dealer today!