Triumph Global has announced two brand new "Factory Custom" models: the Triumph Thruxton TFC & the Triumph Rocket 3 TFC. A landmark moment in their approach to custom motorcycle design, Triumph present the TFC concept; an exclusive limited edition line-up of ultra-premium custom motorcycles.
Every TFC motorcycle embodies the absolute pinnacle in hand-crafted custom design, performance, technology, engineering, specification and finish. These breathtaking bikes are totally unique, truly special, and absolutely stunning.
A TFC motorcycle is a uniquely crafted work of top quality engineering with a one-off custom design. Limited to just 750, each one is numbered, exclusive, and never to be repeated, making them ultra-premium limited edition Triumphs.
The TFC line-up represents the best of Triumph Motorcycles, including greater performance, higher specification equipment, and class-leading technology together with exclusive additional engineering innovations.
Breathtaking design quality, with exceptional component finishes and custom detailing; TFC motorcycles have been carefully designed and crafted to be the most beautiful, exclusive, and desirable Triumphs ever made.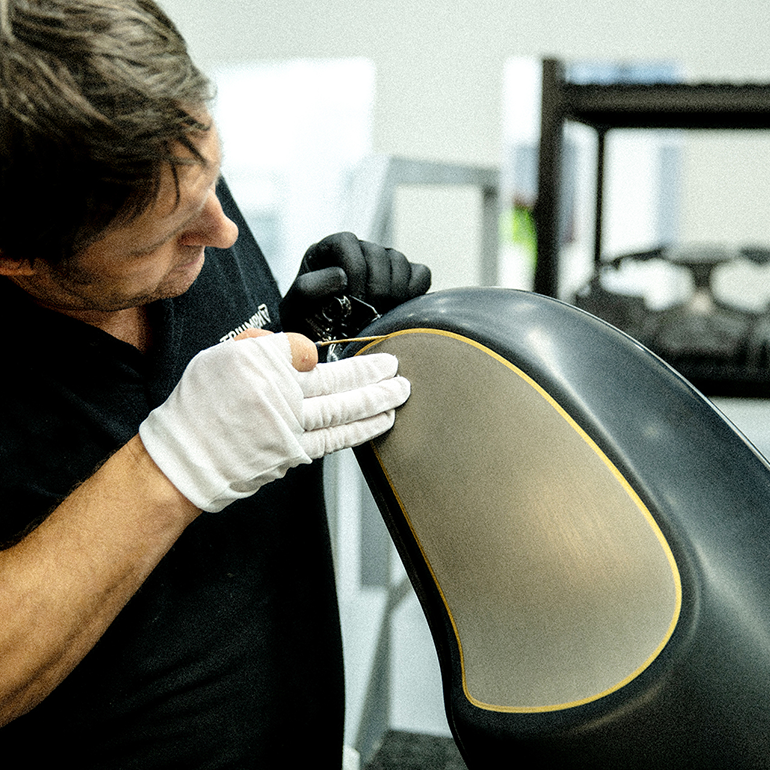 Triumph's unique culture and passion for custom design, and shared attitude to achieve new heights with cutting edge engineering innovations, has enabled us to develop a world-class custom design capability at our Hinckley headquarters.
With remarkable hand-built factory custom creations for Hollywood movies and high profile motorcycle riders ranging from icons like Jason Statham and Luke Evans to footballing legends such as David Beckham, Triumph Motorcycles continue to develop a world-class in-house capability for custom design and motorcycle art.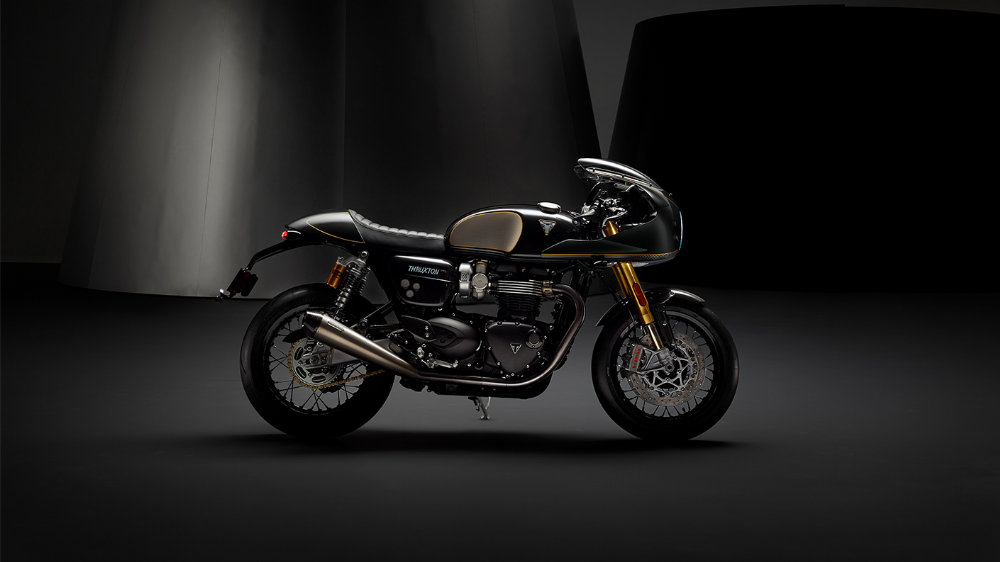 THRUXTON TFC
A long-established iconic name in motorcycling, the Thruxton is the first of our motorcycles to be re-created as a Triumph Factory Custom. As well as all the focused sporty attitude of the legendary café racer, this incredible TFC model celebrates the best of British engineering, detailing and finish with this ultra-rare never-to-be-repeated version that delivers more on every dimension.
Only 750 worldwide
1200cc Bonneville Engine
107 PS Engine Power
5KG Lighter thanks to carbon fibre bodywork and aluminium engine rail upgrades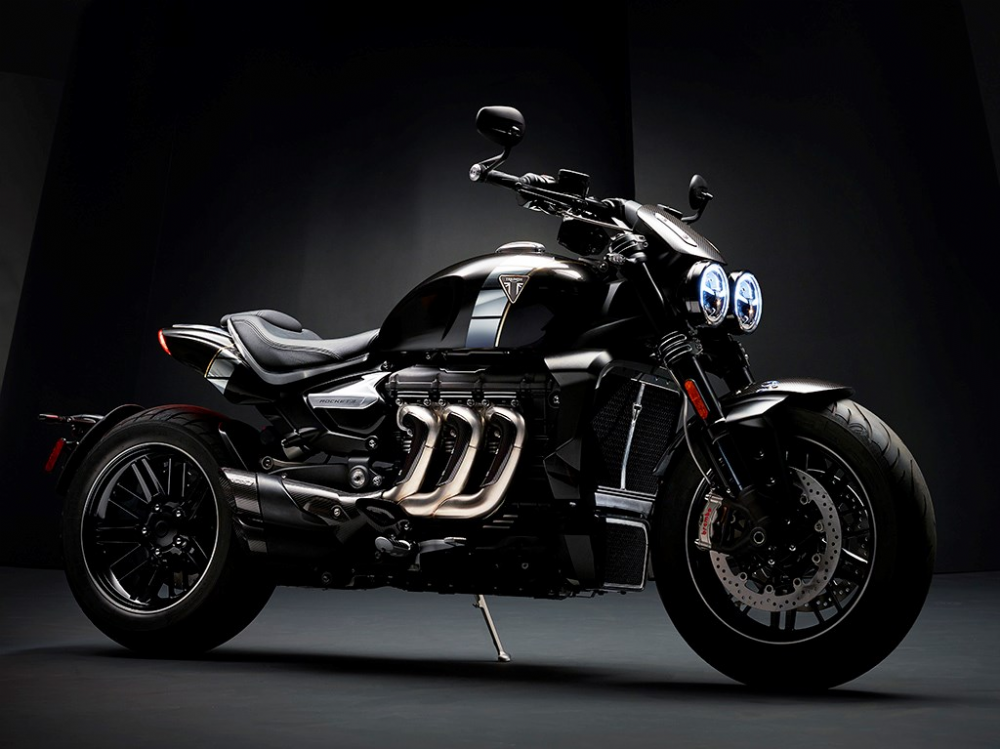 ROCKET 3 TFC
Triumph's legendary Rocket was renowned as a pure original, with more muscle, presence and power than all others. And now, an ultra-rare, ultra-premium Triumph Factory Custom Rocket is planned. Featuring an all-new Triple engine, the world's biggest production powerplant will spectacularly re-define its own class with world-beating torque and performance, cutting edge technology, an all-new chassis and the highest level of premium specification equipment. The ultimate motorcycle is coming soon.
750 worldwide
The world's biggest production engine
Cutting edge technology
DO NOT MISS AN UPDATE. REGISTER YOUR INTEREST NOW: